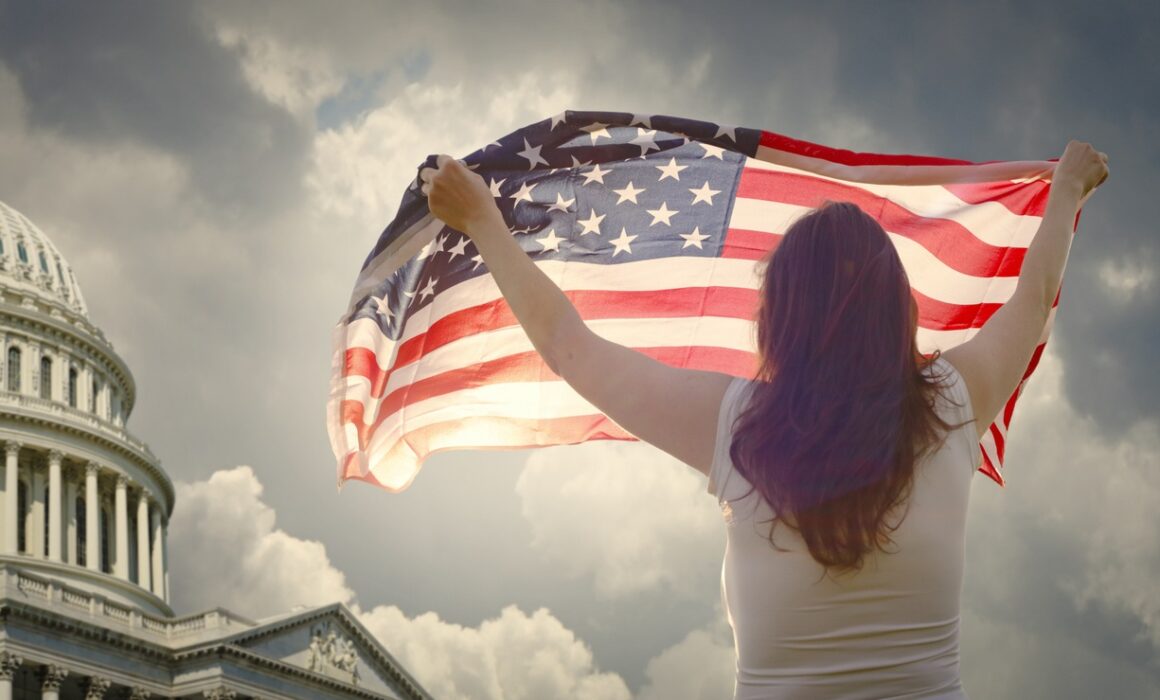 This document focuses on how to operationalize a new feminist foreign policy within the U.S. context. The complete document can be found HERE. Current events and conversations challenge us to consider a new way of thinking. They take place at a unique time when the U.S. leadership role is being transformed in part due to the rise of China and other powers. The use of cyber weapons, the greater role of non-state actors, and the ability of technology to give citizens access to their governments and demand greater transparency are upending the way diplomacy works. Further, the Trump Administration has thrown away the rule book by antagonizing allies, pulling out of international accords, and shattering traditional foreign policy thinking. It has "hyper-masculinized" the U.S. approach to national security. Finally, Sweden's groundbreaking adoption of a feminist foreign policy has spurred a deeper consideration of how a feminist policy applies in other countries.
As we ground the principles of human rights and equality in foreign and national security policy, we must envision how a country as unique as the United States with a bureaucracy as large as the U.S. government can turn these ideas into practice. These recommendations will help the U.S. foreign policy establishment actors and officials promote gender equality, defend human rights, and protect fundamental freedoms by addressing power imbalances, utilizing gender analysis to increase the range of issues and solutions considered, increasing the number of feminist voices promoting gender equality, and increasing the number of women leaders.
CHANGE THE INSTITUTIONAL STRUCTURE
In envisioning a feminist foreign policy, it is important to note the unique role of the United States and its large footprint in global economic and political affairs. The US federal government is large and complex. With a population of 327 million people, the U.S. government employs over 2 million people,14 includes 15 executive departments or agencies, and has an annual budget of about $4 trillion. There must be thought given to how to best integrate this policy across the executive branch agencies. Further, the coordination mechanism, and the individual leading that work, must be at the highest level and only dedicated to implementing this policy.
Example: There have been far-reaching structural changes made in the US government in the past. Following the attacks on the United States in September 2001, President Bush established the Department of Homeland Security, transforming the federal government by combining 22 federal departments and agencies into a unified cabinet agency to respond to threats. The Millennium Challenge Corporation (MCC) was created by Congress in 2004 to apply a new approach to U.S. foreign aid.
HOLD INSTITUTIONS AND INDIVIDUALS ACCOUNTABLE
As part of transforming government institutions, the people implementing policy need to change the way they do business. Promoting gender equality and women's empowerment should be a shared responsibility of all who work in foreign policy and national security: staff, contractors, military members, and appointees. This work must be championed by leaders, carried out at every level, and not only be the purview of "gender offices" and "gender experts." Performance evaluations and promotion criteria should be changed to reflect this priority.
Example: Promoting women's empowerment and equality is not new to the US government. At USAID, the 2013 Gender Equality and Women's Empowerment Policy set forth the policy's goals and principles and included roles and responsibilities for all of its staff, including the regional, functional, and administrative offices in Washington and in the field. Moreover, Gender 101, a mandatory online training course, was launched to increase the understanding of gender in development. Every USAID staff person involved in the program cycle was required to take it within their first two years of employment.
DIVERSIFY REPRESENTATION
As noted above, there are not currently enough women in senior-level positions. Given the slow speed at which the number of women in foreign policy and national security is growing, US government institutions should consider the following to reach gender balance. The President must commit to a gender-balanced cabinet and instruct the head of each executive branch agency that she wants a gender balance in political appointees at every level.
An overhaul of the civil service and foreign service recruitment and selection processes is needed to more easily recruit and promote qualified women already working in think tanks. Nongovernmental organizations and other parts of the government should focus on increasing the number of women in leadership positions across foreign policy and national security fields, including arms control, counter-terrorism, intelligence and analysis, and military strategy.
Example: Increasing the number of women in leadership is possible. During Secretary of State John Kerry's tenure, one of the two Deputy Secretaries was a woman; the majority of Undersecretaries were women, and all but one of the regional Assistant Secretaries were women.
ENSURE INPUT FROM THOSE AFFECTED
Beyond the women who work for the U.S. government, foreign policy and national security decision-makers must listen to, and consider, the voices and views of those most affected. By consistently reaching out and listening to these individuals and organizations, these professionals will have a better understanding of not only how actions and interventions will affect people but how those actions will be perceived. This can build stronger relationships at the grassroots level that are not tied to those in power, who often say what they think the US government wants to hear or diminish flash points that should be factored into decisions. Memos and reports must include the perspectives of those outside of government and powerful elite.
Example: There are fierce internal battles about how the principals and other high-level US government officials spend their time, especially when they travel. As a result, whom they meet with has a disproportionate impact on how they understand a place or an issue. On Secretary Kerry's first trip to Afghanistan as Secretary of State, he met a group of eight Afghan businesswomen. After that, his speeches often recounted those interactions as a basis for reaffirming the importance of Afghan women to the future of the country.
PRIORITIZE INFORMATION AND INTELLIGENCE
Those who provide analysis for the intelligence community, and others in the foreign policy and national security agencies, must make it a priority to gather information about what is happening in a country with respect to women and other gender issues. Incorporating a gender analysis provides a broad and deep understanding of the situation. Beyond the standard "F" indicators at the U.S. State Department, there must be new ways to measure accountability regarding the participation of women in security, political, and economic processes; track US government budget expenditures to implement feminist foreign policy; and measure outcomes. Collecting sex-disaggregated data allows issues to be seen, measured, and addressed.
Example: Through its gender policy, adopted in 2006, the MCC requires that gender issues and metrics are integrated throughout the threshold and compact cycle, from the initial country selection and assessment to the development and design of programs, project implementation, the monitoring of program results, and evaluation of program impacts. More recently, the US Overseas Private Investment Corporation has started to apply a gender lens to all its investment projects to help ensure women will benefit.
INCREASE RESOURCES
Along with setting a new policy framework, it is critical that there are sufficient funds and other resources to support the implementation of these laws and policies. This includes funds to hire specific gender experts as well as educating all US foreign service, development, and military professionals about this policy framework. This means everything from equal access to development assistance for women and men, to increasing the number of women in security forces abroad by funding slots for women in professional foreign military education. This all costs money and takes time. The US government, both the executive and legislative branches, must be willing to put the needed resources toward this new way of doing business.
Example: Successful and lasting initiatives are backed by resources. The U.S. President's Emergency Plan for AIDS Relief (PEPFAR) is widely considered the most consequential initiative ever launched against HIV/AIDS. Through 2017, the United States had spent more than $70 billion on PEPFAR activities, dwarfing that spent by other donors to eradicate HIV/AIDS.
UTILIZE TECHNOLOGY
The use of technology, from social media to online banking, is transforming the lives of millions of people in developing and high-risk parts of the world. It can deliver information, connect people, and close gender gaps in information and employment. Like any other tool, technology used for foreign policy will not be as efficient or effective without planning that ensures a diverse set of users has access to the technology and frameworks that collect usable and informative data.
In the foreign policy arena, technology can help us gather data and information and analyze it in a way that informs policy decisions. This can encompass the use and collection of both macro-level data (i.e., about changes caused by climate change) and micro-level data (i.e., about the incidence of violence).
Example: New technologies have been used by the government through the Presidential Innovation Fellows program, which makes it possible for technologists to take on temporary projects within government to help agencies take advantage of technological advances.
We are at an inflection point both within the United States and in the world. Rethinking U.S. foreign and national security policies is critical to restructuring the role of the United States as a global leader and to creating a safer and more stable world. These policies will be more effective if we infuse them with the principles outlined in this paper. This paper provides a road map for those within the U.S. government to operationalize a feminist foreign policy.