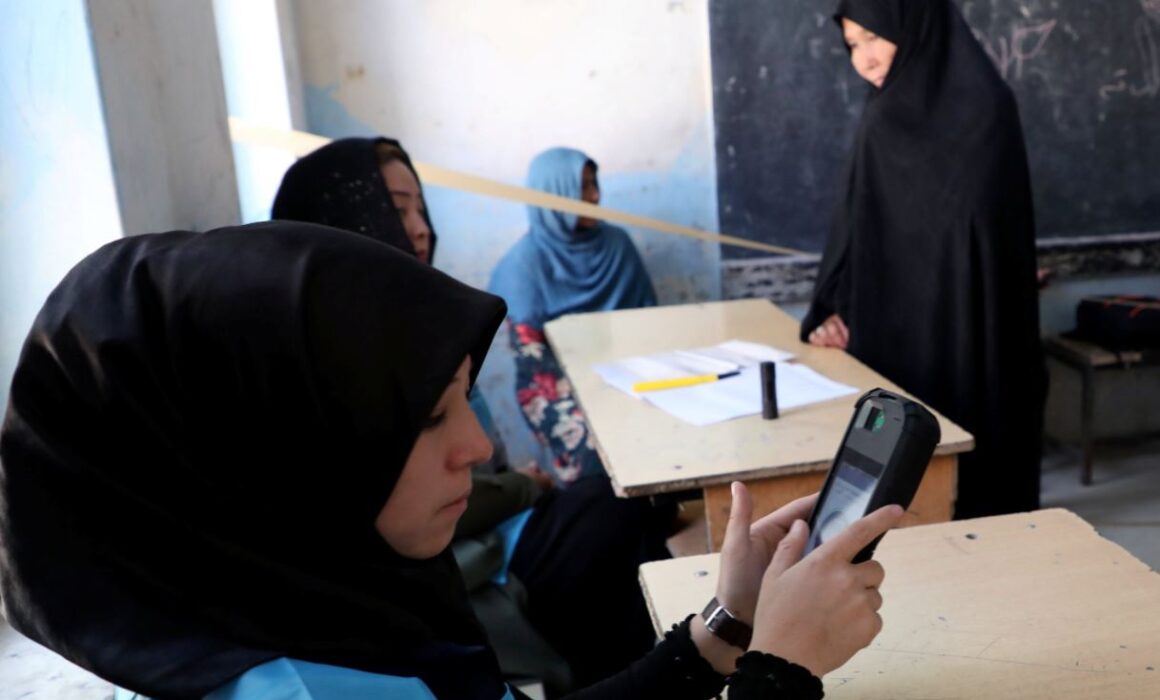 The proposed revisions to the U.S. Agency for International Development (USAID) Gender Equality and Women's Empowerment Policy have received a lot of attention since being released for public comment in mid-August. The revisions raise many issues, one of which is the important role that gender advisors play at USAID missions, regional missions, and country offices as well as DC-based offices and bureaus. Gender advisors also play critical roles at embassies and combatant commands. From my experience, it is essential to effective policy and program development that each embassy, USAID mission, or combatant command have at least one dedicated, full-time gender advisor, with relevant expertise.
From 2012 to 2013, I served as a women and civil society officer at the U.S. Embassy, Kabul, where I focused on women and civil society, and traveled extensively to work with individuals and organizations advancing the role of women in Afghan society. This position was a full-time gender advisor position. I worked across the embassy and the USAID mission to coordinate the U.S. government's work on women's leadership and gender equality.
I met women all over the country, working to build a stronger and more equitable society. They were teachers, businesswomen, journalists, civil society activists, health care workers, students, and government employees. I took what I learned from them about their needs, what worked and what didn't work, and made sure others, both at the embassy and at the State Department, knew about these women and their work. We were able to use their experience as we drafted a mission-wide Gender Strategy.
Because of my contacts with them, we were able to develop a narrative that reflected both the harsh reality of women's lives in Afghanistan, but also the glimmers of hope and change as women developed institutions and businesses that made a difference. When senior officials visited—both from the State Department and the U.S. Congress—we ensured that these policymakers met with women and heard directly from them.
Based on that experience, here are some key points:
Gender advisors are more effective when they have gender expertise, including the technical skills, competencies, and experience necessary to provide appropriate, in-depth guidance to integrate a gender lens, and a gender analysis, throughout the process of policy formulation and program development. It is critical that these advisors have this expertise before being either deployed to post, or assigned to, the gender advisor position. I firmly believe that my effectiveness was predicated on having substantial expertise and many years of background in the field.
Understanding that it may not be possible for every gender advisor to have extensive expertise and experience when hired, in those circumstances, it is essential that gender advisors have the opportunity to develop and deepen that expertise early in their time on the job. Gender advisors must be given the opportunity and resources (such as time away and funds to travel to the training) to develop this expertise, and their supervisors must justify not providing them with that training opportunity.
From my vantage point, having gender advisors who are not technical experts can actually be harmful to the provision of gender expertise. As we all know, these issues can be complex and thorny, and advice that does not take into account this complexity can be ineffective or even harmful to beneficiaries.
It is also critical that a gender advisor is a full-time position, and not one of many job responsibilities. Again, I believe that being a full-time gender staff person provided me with the ability to focus solely on this broad and cross-cutting set of issues. It was my responsibility to bring a gender lens to what I saw, to the meetings I attended, and to the development of strategies and tactics to support Afghan women and girls.
Gender advisors are a critical bridge to what is happening on the ground and important to informing an effective foreign policy and national security policy. But, they are not the only steps to take. In addition to the work they do, the U.S. government must also invest in training to ensure that all employees in foreign policy and national security understand the importance of a gender lens, and be trained on how to conduct a gender analysis.