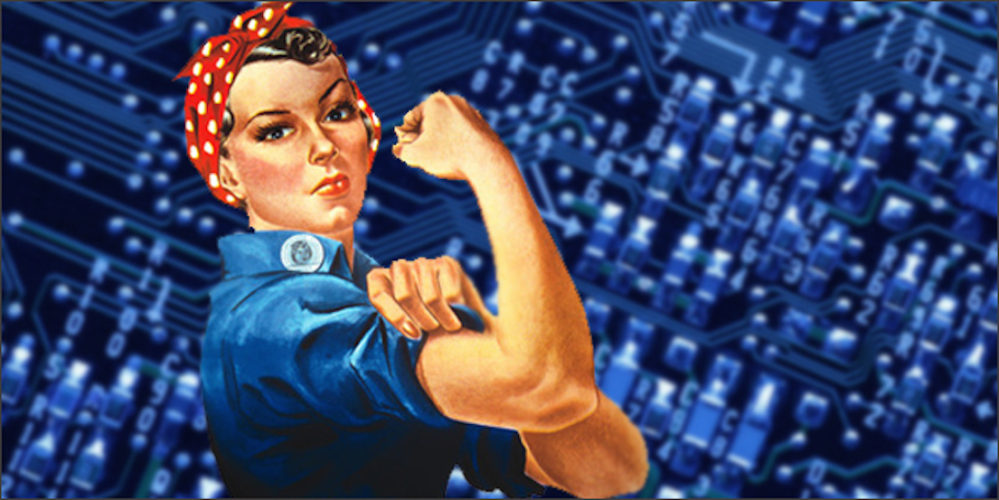 Businesses ignore women — and a focus on gender — at their peril. Everyone from startup founders to CEOs of Fortune 500 companies needs to promote women's leadership, create safe and fair workplaces, support and engage women in the community, and ensure that their products and services reflect the differential experiences, and needs, of women and men.
When women's participation in the labor force increases, GDP rises. When women start businesses, communities flourish. When companies have more gender diversity at the top, they are 21 percent more likely to experience above-average profits.
Startups founded by women are more profitable. According to the Vinetta Project, startups founded by women are 20 percent more likely to be revenue generating and there is a 35 percent higher return on investment (ROI) when financing a company founded by women.
Founding teams that include a woman outperform their all-male peers by 63 percent, according to First Round Capital,comparing performance data in their portfolio over a 10 year period. Women founders create companies targeted at new market niches. Many of the most innovative and promising women-led startups focus on how to manage and ease the time burdens women face. For example, in 2014, Kate Ryder founded Maven Clinic, an online platform connecting consumers with doctors, nurses and other healthcare professionals with appointments in real time and a starting price of $18.
I spoke recently on a panel, "Women=Change," held during DC Startup Week, a festival of programming for founders and entrepreneurs. The standing-room session addressed how focusing on women and gender can increase profitability and sustainability as well as how to concretely build this approach into business planning and development.
Four of my key takeaways:
Good news: investors are looking to invest more in women-led companies. In 2017, only two percent of venture funding went to women-led startups and ventures. That needs to change. But, more funds are investing in companies led by diverse founders. The Helm plans to only invest in women-led companies, and Backstage Capital announced a $36 million fund investing exclusively in companies led by black women founders.
Building a strong ecosystem is essential. Founders and new ventures need what is called an "ecosystem": a supportive culture, enabling policies and laws, availability of financial and human capital, venture-friendly markets for products, and a range of institutional and infrastructural supports. In order to create such an ecosystem, government, business, financial institutions, investors and mentors must work together. More good news: there are groups bringing together these key actors, such as BEACON DC, a community-led campaign to make Washington, DC the most influential and supportive city for women entrepreneurs in the United States.
Have tough conversations early. If you have issues with people assuming your male co-founder is in charge, or one of your male colleagues takes credit for your ideas, have that uncomfortable conversation early (and often). Discuss this with your co-founder (or employee) to ensure your leadership role is acknowledged. Be clear about who will represent the firm at conferences, and meetings, and how those presentations will be structured.
Simple actions create a more inclusive culture. Rethink your recruitment and selection process. Job descriptions can be unintentionally biased by using phrases that emphasize an aggressive business culture. Use gender neutral titles, check the use of pronouns, and emphasize your commitment to diversity of all kinds. Hire people whose skill sets complement yours. Post jobs in multiple forums. Commit to the slate of candidates you interview being gender-balanced.
If you can embed this approach into your firm's culture from day one, you are building for growth and sustainability. These actions can take time and thought, but in the end, will save you from playing catch up.