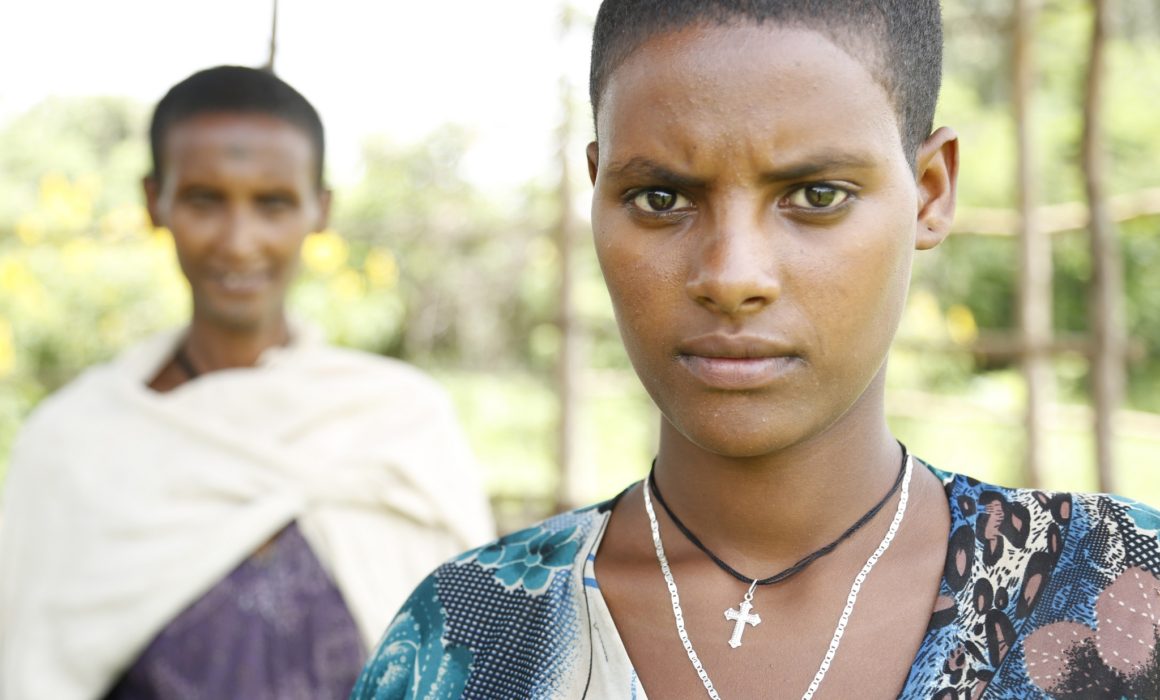 Within the Sustainable Development Goals (SDGs), or Global Goals, Goal 5 is to achieve gender equality and empower all women and girls. For Goal 5, there are nine targets. In this, we will focus on SDG5 Target 3: Eliminate all harmful practices, such as child, early and forced marriage and female genital mutilation.
Unfortunately, data on these critical issues is not regularly collected in the United States. While we believe that less than 5 percent of girls in the United States are married before the age of 16 and that female genital mutilation is rare or limited to ethnic minority enclaves, we do not know for sure.
Early, Forced and Child Marriage:  At the federal level, there is no law against child, early and forced marriage because laws on the age of marriage in the United States are set at the state level. Twenty-seven states have no minimum age for marriage; four states allow girls as young as 13 or 14 years old to marry; and in many states, 16 and 17 year olds can marry with parental consent alone. According to data compiled by Unchained At Last, at least 207,468 minors married in the U.S. between 2000 and 2015. This likely does not reflect the breadth of the issue because ten states provided no or incomplete statistics.  A few other nuances:
Eight-seven percent of the minors who married across the country between 2000 and 2015 were girls, with the majority aged either 16 or 17.

More than 1,000 children aged 14 or under were granted marriage licences. (

Source

)
There have been some advocacy campaigns to set or increase the age of marriage at the state level to match the age of consent for sex. However, in 2017, the Governor of New Jersey rejected legislation that would have banned marriage before age 18, without exceptions. "An exclusion without exceptions would violate the cultures and traditions of some communities in New Jersey based on religious traditions," the Republican governor wrote. (Source)   
Globally, one third of girls in the developing world are married before the age of 18 and one in nine are married before the age of 15. In 2012, 70 million women aged 20-24 had been married before the age of 18. If present trends continue, in the next ten years, 150 million girls will be married before their 18th birthday. While countries with the highest prevalence of child marriage are concentrated in Western and Sub-Saharan Africa, due to population size, the largest number of child brides reside in South Asia. (Source)
Female Genital Mutilation (FGM): A federal law making it illegal to perform FGM was passed in 1996, and was amended in 2013 to make it illegal to knowingly transport a girl out of the U.S. to inflict FGM abroad. Since 1990, the estimated number of girls and women in the U.S. who have undergone or are at risk of the practice has more than tripled. This increase is due to rapid growth in the number of immigrants from countries where FGM is a common practice.  These girls and women are concentrated in California, New York and Minnesota. Though at-risk girls and women are thought to live in every state but Hawaii, only 25 states have enacted laws against FGM. Prosecution under these laws depends on the age of the victim; who performed the procedure; whether the victim was taken out of the country for FGM; and, whether the accused uses cultural reasons as a defense. Punishments include as much as 30 years in prison and fines that reach $250,000. The first prosecution  in the U.S. did not occur until 2017 when two Michigan doctors and the wife of one of the doctors were charged with performing the banned procedure on two 7-year-old girls. (Source) There has been some discussion about more formal data collection about the incidence of FGM in the U.S. with the U.S. Department of Health and Human Services (HHS) and the World Health Organization (WHO).
Globally, an estimated 200 million girls and women alive today have undergone FGM in the countries where the practice is concentrated. Furthermore, there are an estimated 3 million girls at risk of undergoing female genital mutilation every year. The practice has been documented in 30 countries, mainly in Africa, as well as in the Middle East and Asia. Some forms of FGM  have also been reported in other countries, including among certain ethnic groups in South America. (Source)