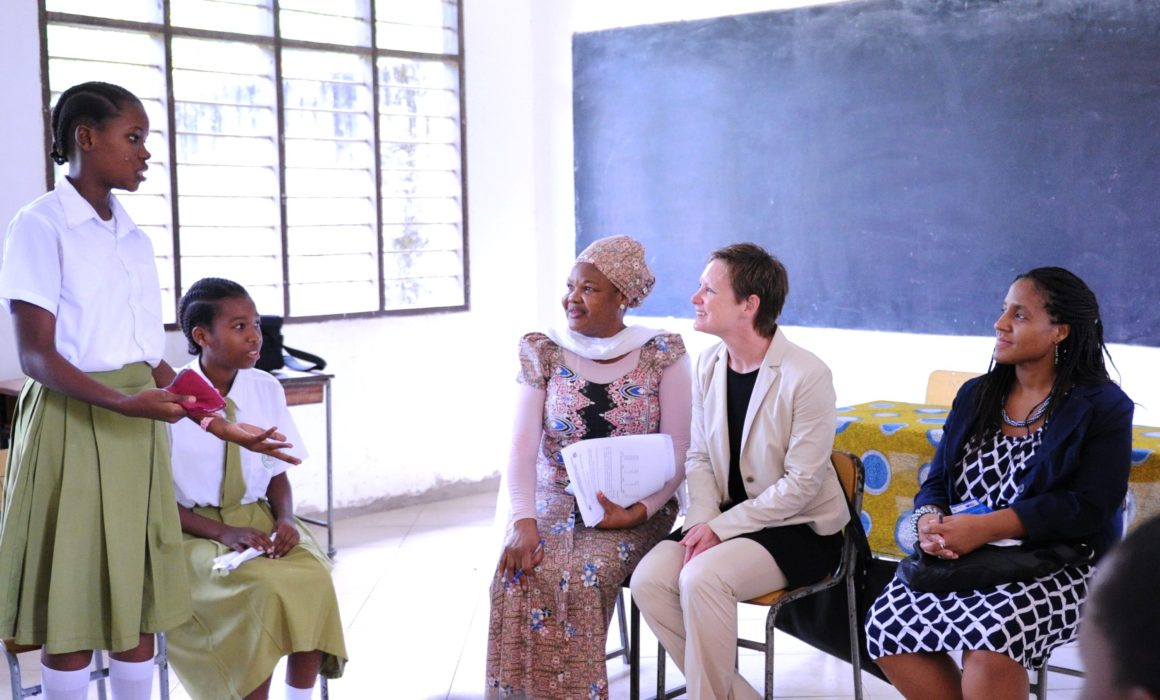 There are 1.1 billion girls in the world today, and they can be a powerful force for progress if their talents and skills are nurtured and developed.  
October 11 is International Day of the Girl, an annual day to raise awareness of the critical importance of focusing on girls.  It's also a day to recommit to ensuring that girls have equal access to education, skills, and services so that, as they mature into young women and adults, they can fully contribute to their families, communities and countries. Yet, while it is important to focus on the potential and promise of girls, we can't ignore the building blocks put into place by the generations of women who have come before them.  
We know that educating girls can help end poverty. Preventing child marriage or early pregnancy for a girl 10-14 years old translates into her being healthier as she grows up.  If we can keep her in school, she will learn critical thinking skills that will help her continue her education, and create value in her community.  If we can inspire her to think of herself as a community leader,  she may grow up to lead a civil society organization or run for political office.
Having said that, we also cannot ignore the vital role that adult women have and continue to play in families and countries around the world. We need to salute the progress that has been made to bring families above the poverty line, to close the wage gap and to represent citizens in public life, in large part due to the efforts of women across the globe. We must acknowledge this work, and the willingness of these women to fight against gender stereotypes, often putting themselves at personal, physical risk, and take part in the global conversation around changing gender norms and creating a more equitable world.
As part of this, we need to acknowledge that women of every age, from adolescence through old age can play a valuable role in their families and communities. For while older women are often the backbone of their families, making an enormous contribution as caregivers, income-earners, educators and mediators, they are also some of the most vulnerable and invisible in society because of the combined effects of age and gender-based discrimination. Older women's role in society and the skills they can offer should be recognized. For example, in times of food shortages, it is generally older women who know how to collect, process and prepare wild foods. Older women can also play an important role in social norm change for the younger women in their lives.
We also need to use this day to continue to expand the conversation, and engage men and boys.  We need to bring entire families and communities into this discussion, making the case for why women's equality, and girls' participation, is good for everyone. From parents, siblings and grandparents to religious or tribal leaders, teachers and reporters, we all must be engaged if efforts to improve the lives of young women are going to succeed.  Let's redouble these efforts, starting this October 11.