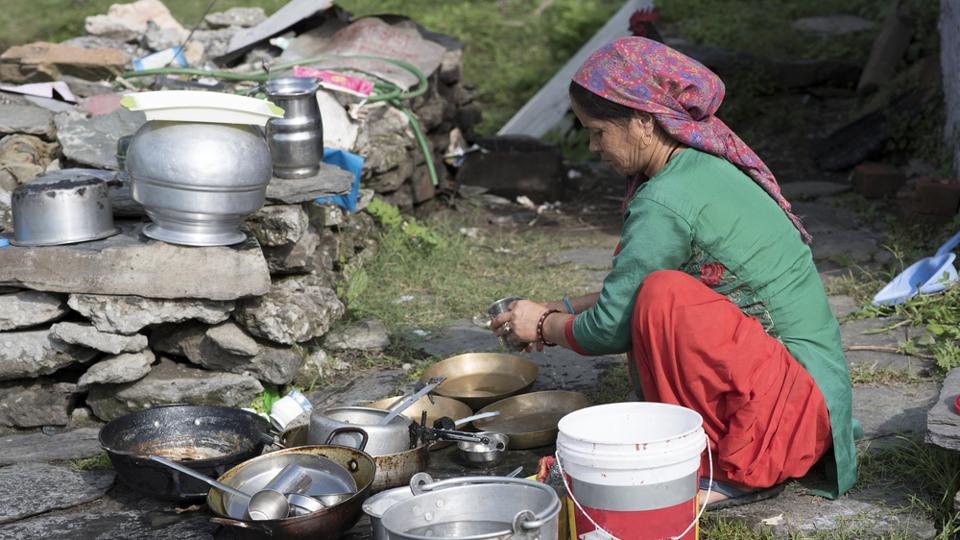 In July, I read the Washington Post article about 150 maids who rioted at the Mahagun Moderna apartment complex in Noida, outside Delhi, India. These workers stormed the complex because they believed a maid had been beaten and held captive overnight by her employers after asking for unpaid wages. The footage of the day is chaotic, with police (or security guards) clubbing protesting workers, and people running between parts of the complex. This story surprised me, given the disparity in power between maids and employers, and the economic pressure they face to send needed funds to their families.
The article quoted Tripti Lahiri, the Asia editor for Quartz, who has written Maid in India, a nuanced book on the proliferation and complexity of domestic help in that country. The book is riveting, disturbing, timely, and important. It is a richly textured picture of societal and household dynamics in India, and provides an understanding of who takes these jobs, voluntarily or not, what their lives are like, and the challenges they face. In Lahiri's words: "We [the employers] eat first, they later, often out of food portioned out for them; we live in front, they in the back; we sit on chairs and they on the floor; we drink from glasses and ceramic plates and they from ones made of steel set aside for them; we call then buy their names, and they address us by titles."
As India's middle class grows, more Indians can, and do, hire domestic help to do virtually everything: driving, taking care of children, cooking, serving meals, and gardening. In some households, there are ten or twelve servants, supervised and micro-managed by a family member, most often when the worker is tending to children.
We meet employees who can't speak for themselves, employees who haven't been paid for years of work, who have been abused and in some cases raped. We meet parents from rural villages who haven't heard from their children, working as domestic servants, in years. We meet employment brokers, some with the flimsiest of excuses about why a worker is missing and can't be found, or hasn't been paid, and who then turn off their phones. We meet employers, some of whom seem decent and others who are shockingly unabashed about paying the maids virtually nothing for literally years of service, and demanding constant work. We also meet domestic servants who see this occupation as a way into the middle class, and especially if working for expats, can make more than some government workers.
One of the most harrowing stories is of a member of parliament, who along with his wife is charged with murdering a maid. The description brings to light the lack of accountability in general and the flaws in the grindingly slow Indian criminal justice system, along with unrealistic expectations that illiterate servants can navigate these complexities.
But, this is not just a story about what happens in Delhi or Mumbai. It's also about the impact economic growth has had in rural India. Many rural families depend on these workers to send money back. Young people (literally often boys and girls, despite laws prohibiting those under 14 from working) travel from far villages to work in the households of acquaintances or strangers. The contrast between village life and life in the cities, where homes have running water, wood or marble floors and numerous appliances, is stark. Many employers prefer these rural workers because are more malleable, but then complain that they don't speak Hindi or understand how to run a washing machine.
This book helps us understand the larger phenomena. It also documents a nascent commitment to legal reform to protect these workers and hold employers accountable. It highlights some of the NGOs that are advocating for stronger laws and better treatment, as well as the challenges they face. There's certainly a long way to go, but Lahiri's telling of these stories and highlighting them is another step along that path.