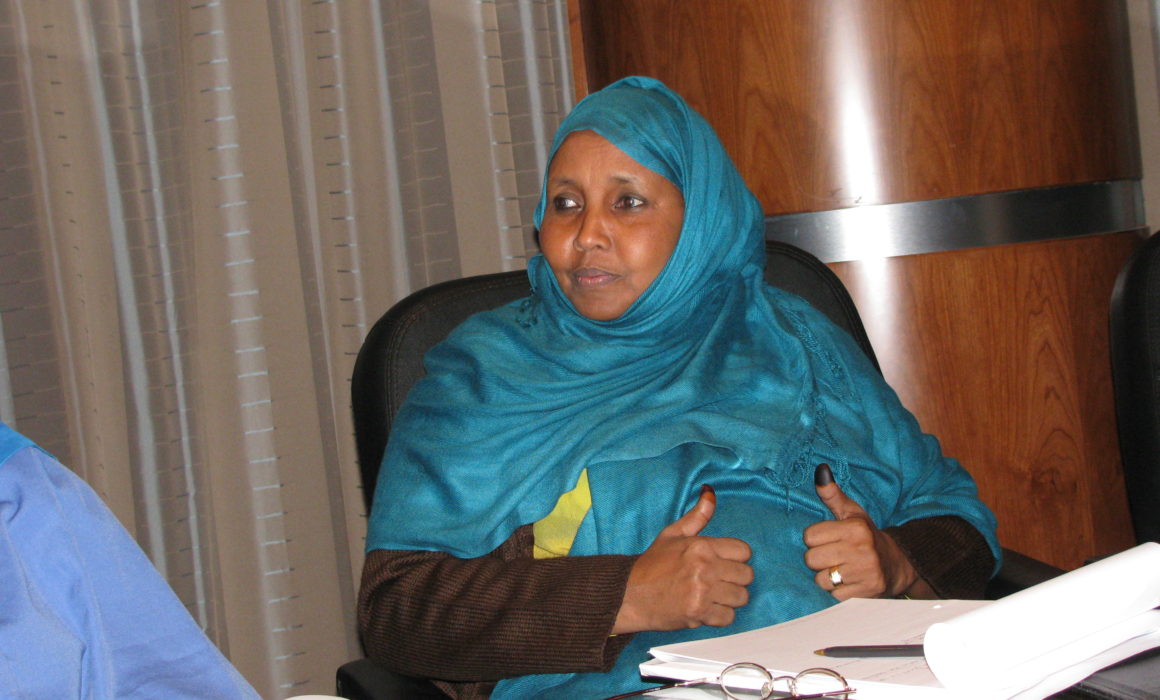 Last week there were two events held in Washington, DC and focused on women's political participation: NDI's Madeleine K. Albright event focusing abroad and the EMILY's List's national conference focusing on politics in the U.S. Although the events focused differently, I was struck by the similarities of issues highlighted.
Those attending both agreed that women's meaningful participation in politics affects the range of policy issues seriously considered and the solutions proposed. As elected officials, women can impact the legislative body itself, the way issues are addressed, and public attitudes about women in leadership. Yet women remain underrepresented in almost every country and at every level of elective politics.
According to a recent report, just over 23 percent of the world's parliamentarians are women. The United States ranks 100th; women comprise 19.3 percent of the House of Representatives and 21 percent of the U.S. Senate.  Based on progress to date, women in the U.S. are not likely reach political parity until 2121.
Why do women remain underrepresented in elected politics around the world?
Globally, women face similar challenges.
Attitudes and norms regarding the role of women in public life can dissuade a woman from running for office. In the United States, numerous polls from Gallup and Pew reflect that men and women believe that women and men are equally good political leaders. Around the world, public opinion towards women's political leadership varies.  In a Pew Research Poll, researchers found that majorities in many countries including Mali (65 percent), the Palestinian territories (64 percent), and say that men make better political leaders than women.
Because of the low number of women in public office, there are disproportionately fewer role models for women. Studies in the U.S. and abroad show the positive impact role models can have. A recent U.S. study concluded that young women voters were more engaged when new, viable female candidates run. In a much-cited MIT study in India, the presence of long-serving female leaders in local government closed the gender gap in adolescent education.
Around the world, the threat of or actual physical and emotional violence is a tactic discouraging women from political participation. Women in politics around the world have experienced violence, including aggression, harassment, or threats of death, rape, or beatings, and that their experiences have implications for their ability and willingness to participate actively in public life.  This is true in the U.S. as well; in 2016, some supporters of the Republican nominee for President threatened to assassinate Hillary Clinton, "hang that b*tch," or shoot her for treason.
Women often lack the same access to resources as men, specifically the funds that are necessary to run a campaign. While the gender gap in overall campaign finances may have closed in the U.S., differences remain in the types of donors who give to women, the level of contributions and the amount women contribute to their own campaigns. While the amount of funds a candidate needs to seek office in other countries is much smaller than in the U.S. because of political party support, there are still gaps in the amount of support received by women candidates, and in access to other resources, such as media time, materials and campaign staff assistance.
Beyond the social barriers to women's political participation (or perhaps because of them), at the individual level, many women in both the U.S. and abroad lack the confidence or ambition to run.  A 2016 poll found that nearly half of the American men polled believed they are very or somewhat qualified to run for public office, while only about a quarter of women believed the same about themselves.
Outside of the political system itself, women thinking about running for office, like women in general, face the burden of a disproportionate portion of the home and caregiving responsibilities. Around the world, women spend two to ten times more time on unpaid care work than men. Time is a limited resource. Every minute more that a woman spends on unpaid work represents one minute less that she could be potentially active in public life.
While there is some overlap between the strategies used to support women running for office in the United States and abroad, there are also key differences. In the U.S., non-profit organizations and political action committees recruit and train women candidates and campaign staff. Because of the enormous need for campaign funds in the United States, some organizations also focus on raising money with and for women seeking public office. Largely, efforts in the U.S. are not focused on changing the political system, but to helping women succeed within it.
In the developing world, democracy programs, often funded by donor governments, work to recruit and train women candidates, however, there has also been an effort to pass and implement gender quota laws that set a minimum number (often 20-30 percent) of women that must appear on the party list for election to a legislative body. Over 130 countries around the world have some type of gender quota. Finally, in many countries, there are often media campaigns to change the public's attitude about women in leadership and specifically in political office.
While neither conference in DC came up with all the answers, the message was clear: citizens and democracy itself benefit when there are more women in elected office and this important work must continue in the U.S. and around the world.