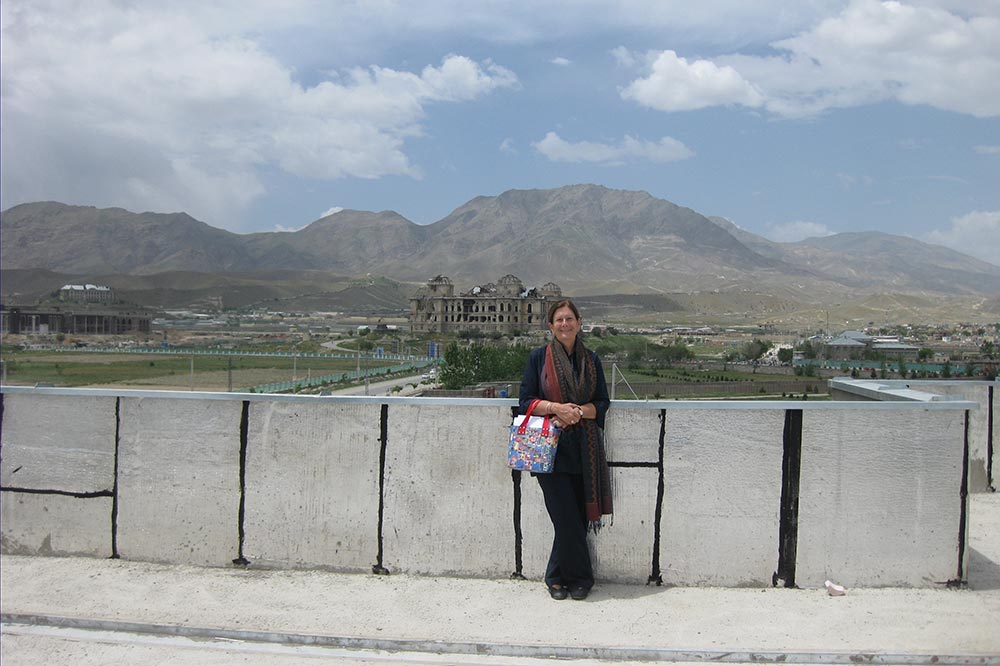 March is Women's History Month. During March, we mark the global progress women and girls have made, evaluate challenges and barriers to that progress, and re-dedicate ourselves to a world where everyone has equal opportunity to succeed and to contribute. During March, we celebrate the multitude of achievements of those who have come before us, both famous and not so, and who have had an impact on our world. The month of March asks us to learn our history, meet those who have shaped our opportunities, and understand where we are in the long game of women's equality.
Every year, March helps us focus our commitment. But, it isn't and shouldn't be the only time we celebrate accomplishments, evaluate challenges, and most importantly, take action. Daily, millions of people work in ways large and small to advance the status of women and girls. This happens on every continent and in every sector. It happens in big cities and small towns, on farms and in skyscrapers, in parliaments and in state houses, in corporate offices and on the production line, in schools and at home. This work – to advocate for policy, to make development programs more responsive to the needs of women and girls, to engage in honest conversations about the downside of not using half of our talent – not only addresses today's challenges but helps build a stronger future.
In January, I left the U.S. State Department where I worked on integrating a focus on women and girls, and on gender, into U.S. foreign policy. Each day, I did everything I could to advance the status of women and girls around the world – expanding access to skills necessary for women to compete as entrepreneurs, to become engineers and excel in the STEM jobs of the future, to run for office, and to go to school. And, at the same time, we made the case about how equality and inclusion increases a country's GDP, and leads to better outcomes across the board.
I learned a few fundamentals. More voices and views leads to better policy. Women and girls – like men and boys – do not live monolithic lives. We experience the world differently based on where we were born, our social and economic status, our access to resources, our experiences, and how we look. It is critical that policy makers and advocates understand those differences and bring as many of those views into the process as possible. This helps us be more effective in what we do, whether working to meet the Sustainable Development Goals or the goals of U.S. foreign policy. Here are three simple, yet profound, things that I learned can help include women and girls in these conversations.
· First, "nothing about them without them." Don't make assumptions about what type of policy or program will meet the needs of woman and girls in a specific community. We need to ask them, as we start designing interventions, and throughout the process, to make sure women are included in meetings that where policies are formulated and decisions are made. In some places, having women teachers will be critical to girls staying in school; in some places, more bathrooms. When in doubt, ask.
· Second, ask yourself "how would this policy, program, or process affect women?" This is a simple yet profound question, and the answers are critical to effectiveness. For example, a decision about when to hold a meeting isn't gender-neutral. The timing can make the difference between women being able to attend or not. In most places, meetings at 7 pm aren't likely to have a lot of women join.
· Third, let's respect our differences and not make it personal. Ideally, policy differences stand and fall based on their content, the facts on which they are based and the analysis of impact and effectiveness. We don't need to agree with each other. Take a minute to support women's voices at every level of debate, and to support their right to be heard. Let's not make it harder by making it personal.